Great Big Lake is a design company focused on artful and thoughtful design. We primarily design websites and branding for professionals and small to medium sized businesses. Founded by Susan (Sue) Baily Weaver and Jake Weaver, Great Big Lake works closely with clients to express the essence of who they are and to communicate the value that they offer to others.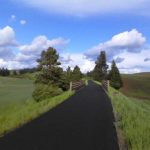 Great Big Lake Design is located in Moscow, Idaho amidst the rolling hills of the Palouse. Moscow and nearby Pullman, WA are both college towns, making the surrounding community quite diverse and alive with a constant stream of students and academics from all parts of the world.
Why the Name?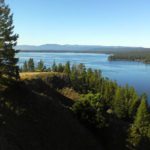 So, we've heard it before and are sure we'll hear it again, "There's no lake in Moscow, Idaho, why'd you name your company that?" Well, the honest answer is that we love lakes. While growing up, Sue and Jake both spent some of the best and most memorable times of their childhood lives exploring and playing on, in, and around Payette Lake and the great town of McCall, Idaho located on its southern shoreline. Lakes are magic and great big lakes, through the eyes of a wonderstruck child, are even more so. We decided to name our exciting company after one of the most exciting parts of our childhood (and yes – adulthood too) memories. We still regularly make it back to our first great big lake and now with our sons who are creating their own new great big lake adventures.
Sue Baily Weaver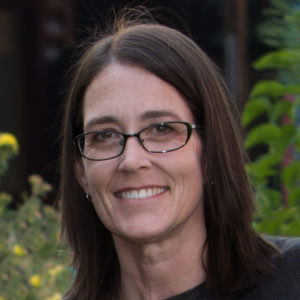 Sue Baily Weaver is a graphic artist who focuses on designing brands and building websites. She earned her BFA from the University of Idaho in graphic/interface design and has been creating websites for over 15 years. Sue thinks the best part about being a designer is that she gets to learn about other subjects during the process of working with clients from a variety of industries. As a part of her ongoing professional development, Sue is a certified digital business consultant with WP Elevation.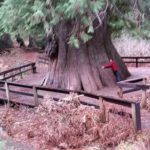 Besides working in the design field, Sue is a band geek (she also has a B.Mus. from the University of Idaho), an artist, and a mindfulness enthusiast. She is a member of her local WordPress meetup and a member of the Palouse Women Artists. When she can, she likes to play her marimba as well as play along badly with the Magnetic Fields on her ukulele. As her family knows, Sue also has a strange affinity for 11:11.
For more on her design philosophy, view Sue Weaver's artist statement.
Jake Weaver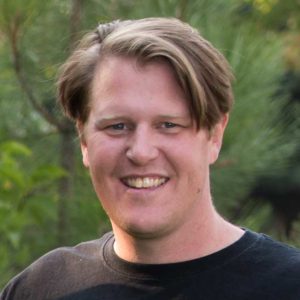 Jake Weaver, originally from Boise, Idaho, moved to Moscow in the early 90's to attend college and never left. He earned both a BA in English and his MBA through the University of Idaho where he met and married Sue. Jake is one of those strange types who actually enjoys writing and is excited to be using his writer's pen and creativity combined with his business understanding to help tell Great Big Lake's clients' stories in meaningful and impactful ways. Jake says, "One of the most effective ways to connect with your ideal customer is through telling the story of your business, the right story in the right way through remarkable and compelling content." He is here for you—to help you capture and promote the essence of your business online by helping you tell your unique and inspiring story.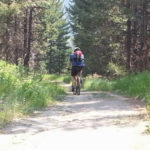 Along with writing, Jake is also an avid reader who enjoys the outdoors, swimming, cycling, and spending time with his and Sue's two awesome sons. If he is not involved in one of these activities, then it is a safe bet you will find him spending time happily getting lost in the vegetable garden or locked into his computer screen learning new ways to grow a better tomato.
Colophon
Typefaces
Doves Type
Mr. Eaves XL Modern
CSS Grid Play
We are test driving some CSS Grid on the home page for wider screens. 🙂 If you're a designer, go learn css grid! The fun has just begun!